Silver Line Improvements: Roxbury and South End
More than 24,000 MBTA commuters ride the bus each day along Washington Street in Roxbury and the South End. They benefit from some of the region's first bus and bike-only lanes. For spring 2020, we've made repainting these red lanes a priority.
While the population in Greater Boston increases, so does congestion and travel times for commuters. We're partnering with the MBTA to provide high-quality transit options for people to get around the City.
The Washington Street corridor is served by many MBTA bus routes, including the Silver Line routes 4 and 5. These two routes have some of highest-ridership in the MBTA system. Red bus and bike-only lanes on Washington Street benefit 24,000 bus riders each day. Around 600 people each day also bike using Washington Street.
To share your ideas, please use our survey.

Implementation Timeline

Street layout: Fall 2019 / Winter 2020
Begin painting and install signs: Spring 2020
Committed to improvements
Dedicated funds have been set aside in the 2019-2020 City Capital Budget for bus lane repainting and maintenance across Boston. The Silver Line bus corridor on Washington Street is a priority for the City in spring 2020.
We will repaint the existing bus lanes to bring them to current City of Boston standards. In the process, we'll seek to fix existing challenges with near-term, localized improvements. Our goals are to:
improve transit operations
enhance safety, and
reduce double-parking on the corridor.
We'll seek to achieve these goals through pavement markings, signage, and curb regulations. We hope to make the corridor function better for people walking, taking transit, biking, and driving.
Planning context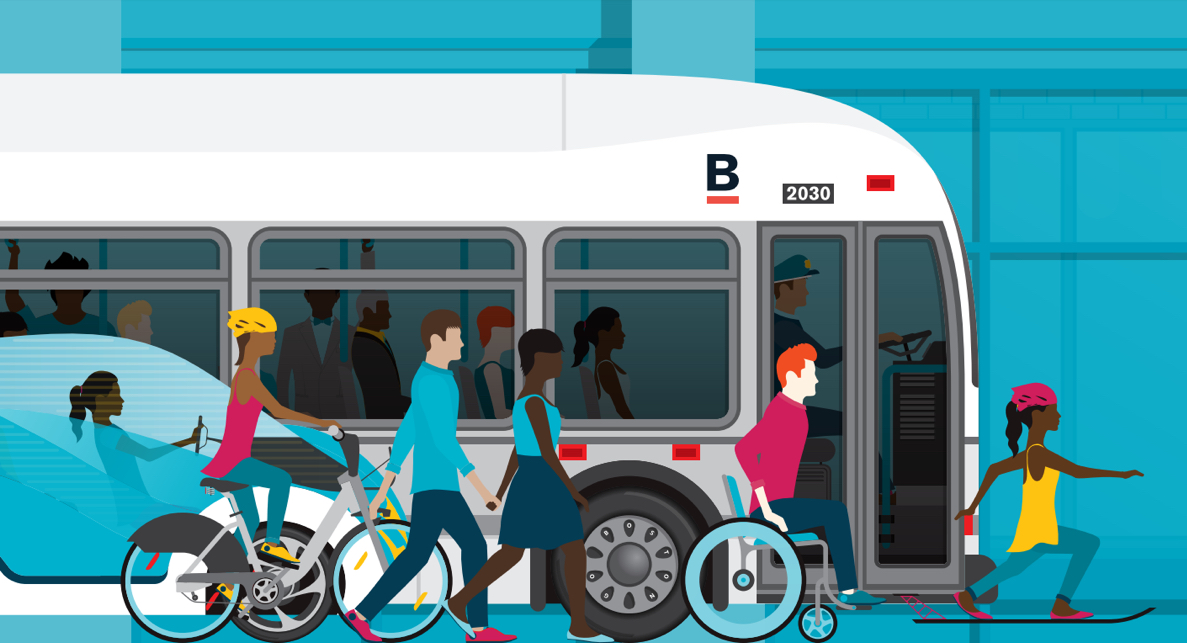 Go Boston 2030 is a City of Boston initiative from 2017 that envisions a bold transportation future for the next 5, 10, and 15 years.
"Improved Silver Line: Dudley to Downtown" is an identified Early Action commitment from Go Boston 2030.
Silver Line Improvements: Downtown is a project to create new bus and bike lanes from Herald Street through Downtown Boston in early 2020 in response to this commitment. Through repainting existing red bus lanes between Melnea Cass Boulevard and Herald Street, we can work towards Improved Silver Line service along the whole corridor, as envisioned in Go Boston 2030.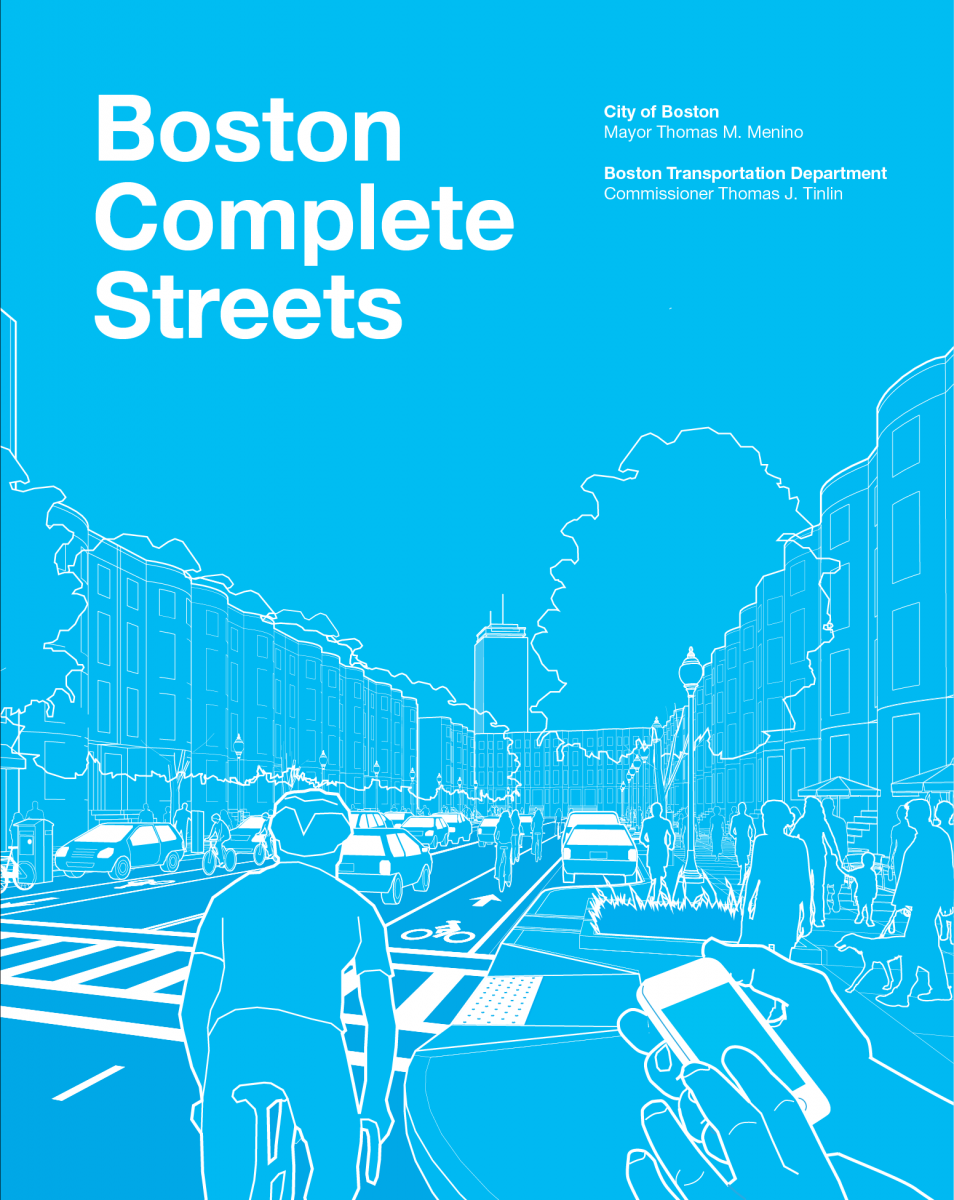 Boston's Complete Streets Guidelines inform how to approach tradeoffs in designing better streets for all.
A "Complete Street" is designed with a balanced approach to be safe, convenient, and comfortable for all people. The Guidelines dictate design standards for safe and comfortable streets. These include national best-practices for connected and convenient transit accommodations, lanes, and stations.
What we know
High ridership
9 ROUTES SERVED
Routes 1, 8, 10, 11, 19, 47, 170, and Silver Lines 4 and 5 travel on at least some part of Washington Street, between Dudley Station and Herald Street. These include three of the 10 highest-ridership routes in the MBTA bus system.
24,133 RIDERS
Between Dudley Square and Herald Street, more than 24,000 bus riders travel along Washington Street each weekday. About 16,000 of these daily riders are on the Silver Line.
Pockets of delay
Pockets of delay still exist for daily bus riders on Washington Street. For example, a blocked intersection at Herald Street means bus passengers must wait another light cycle to continue on Washington.
In addition to adding delay, disruptions to smooth transit operations introduce unpredictability. Trips between Dudley Station and Tufts Medical Center can be as quick as eight minutes, or as long as 20. Improvements to existing bus lanes on Washington Street can improve run times and reliability.
Parking activity
Double parking on Washington Street is common in spots. This can disrupt people taking transit, biking, and driving. This project seeks to identify near-term opportunities. We'll explore spot, data-driven improvements to curb management and parking regulations.
What we're looking at
What we're looking at
Pavement markings
First and foremost, this project is focused on repainting red bus and bike lanes on Washington Street. Our primary goal is refreshing the red and bringing the markings up to current lane standards. We'll model the Silver Line lanes after others put in place in Boston in the last few years. These include the recent North Washington Street bus lane to Haymarket Station.
Other potential tweaks to pavement markings:
Adding triangle yield markings on the road in advance of unsignalized crosswalks
Widening the bus and bike lane in certain locations
Clarifying where it's legal to enter the bus and bike lane to make right turns as a person driving
Signage
Updating road signs along Washington Street can help create efficient travel for all people. For example, increasing crosswalk visibility through improved signage can help make unsignalized crossings safer. 
Signs can also be used to clarify how the bus lanes should be used to decrease confusion.
Curb regulations
We're paying attention to very specific locations along the corridor where parking data show there are issues with double parking and loading zones. With this data, we can identify spot changes to help limit double parking on Washington Street. 
Tools for more flexible curbside space might include:
Extending active hours on parking meters
New daytime loading zones
New or expanded short-term pickup and drop-off zones